Concert items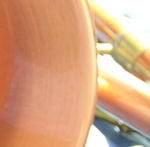 633 SQUADRON Ron Goodwin arr. David E Twitchings £25.00
A top notch arrangement of the famous theme tune to this classic movie score by Ron Goodwin. Section 3 + bands. Product Code - DAN0066
___________________________________________________
ADAGIETTO Mahler arr. Chris North £17.50
The theme from the 4th movement of Mahler's Symphony No.5. Section 2+ bands. Product Code - DAN0025
___________________________________________________
ARABESQUE No.1 Debussy arr. Chris North £22.50
Debussy's piano classic, transcribed for Brass Band. "The atmosphere of the music has been captured well and would provide a gentle interlude for any concert" - British Bandsman - July 2003. Section 2+ bands. Product Code - DAN0002
___________________________________________________
BERCEUSE FOR BARBARA Chris North £20.00
A delightful concert item in the modern 'pastorale' style. Section 4+ bands. Product Code - DAN0003
___________________________________________________
BLACK IS THE COLOUR OF MY TRUE LOVE'S HAIR Trad. arr. Iain Rayner £20.00
A very distinctive arrangement of this traditional folk melody from the pen of Iain Rayner. Section 4+ bands. Product Code - DAN0105
___________________________________________________
BLUE SKIES Irving Berlin arr. Iain Rayner £20.00
A new take on this popular Berlin classic from the pen of Iain Rayner. Section 4+ bands. Product Code - DAN0079
___________________________________________________
BOBBY SHAFTOE Trad. arr. Chris North £25.00
A two minute white knuckle ride for band based on the famous Geordie folk song. Not for the faint hearted! Premiered by The Foden's Band. Brass in Concert 2006. "Geordie romp is clever, swift and high tempo. The lad must be on an ASBO" - 4 Bars Rest - Nov 2006. Section Ch / 1+ bands. Product Code - DAN0047
___________________________________________________
BRASS BAND BLUES Chris North £25.00
A lively blues in the big band swing style, with solos for cornet, euphonium and tenor horn. You can also listen on Soundcloud.
Section 1+ bands. Product Code - DAN0154
___________________________________________________
CANAL BOAT Chris North £20.00
A calm, relaxing piece for brass band. Section 4+ bands. Product Code - DAN0139
___________________________________________________
CANTIQUE DE JEAN RACINE Gabriel Faure arr. Roger Nicholls £20.00
An arrangement of this delightful choral piece by Fauré. Section 3+ bands. Product Code - DAN0077
___________________________________________________
DANCE TI' THY DADDY Trad. arr. Chris North £25.00
A new version of this Geordie classic. Swing style a la Dave Brubeck with a jazzy solo for trombone in the middle. Lots of scope for visuals with clapping and a feature for some funky Celtic tenor drumming. Section Ch / 1+ bands. Product Code - DAN0064
___________________________________________________
DARK EYES Trad. arr. Chris North
The famous traditional Russian melody arranged for brass band and percussion by Chris North. Available as a digital download from SMP Press. Advanced Intermediate level. Duration 2:26. Product Code - DAN0166
___________________________________________________
DOWN AND AROUND THE SALLEY GARDENS Trad. arr. Roger Nicholls £25.00
A lyrical slow melody followed by a lively reel. A super concert item from the pen of Roger. Section 3+ bands. Product Code - DAN0119
___________________________________________________
DR. WHO by Ron Grainer arr. Chris North £20.00
The original theme from the B.B.C. Television Series. Section 4+ bands. Product Code - DAN0080
___________________________________________________
ELEGY by David Haddon £20.00
A delightful piece in reflective mood. Section 4+ bands. Product Code - DAN0106
___________________________________________________
FANTASIA ON LILLIBURLERO Chris North £22.50
This famous 17th Century tune gets the full works 'Brass In Concert' style, in this fantasy for band. "In this entertaining piece from the pen of Chris North,everyone has something to do. The well known melody is shifted from section to section and soloist to soloist". - British Bandsman - August 2003. Section 2+ bands. Product Code - DAN0006
___________________________________________________
FEIERLICHER EINZUG Richard Strauss arr. Chris Gorman £20.00
A Solemn Procession for Brass &Timpani by composed by Richard Strauss in 1909. Arranged here by Chris Gorman. Section 2+ bands. Product Code - DAN0140
___________________________________________________
FESTIVAL FANFARE Iain Rayner £15.00
New from the pen of Iain Rayner, this would make a great starter for your concert or entertainment contest. Section 3+ bands. Product Code - DAN0078
___________________________________________________
FINALE FROM ALADDIN Nielsen arr. Chris North £22.50
The final movement from Carl Nielsen's Aladdin Suite arranged for brass band. Section 1+ bands. Product Code - DAN0062
___________________________________________________
GALA FANFARE by Malcolm Crane £20.00
Especially written for the Milton Keynes Music Service Gala Concert and first performed at Milton Keynes Theatre on 26 June 2010. Youth Section + bands. Product Code - DAN0110
___________________________________________________
GLORIA IN EXCELSIS Vivaldi arr. Chris North £22.50
Vivaldi, but with a rock beat. Section 3+ bands. Product Code - DAN0010
___________________________________________________
GRAN VALS Tárrega arr. Chris North £20.00
Grand Waltz for Guitar by 19th Century Spanish composer Francisco Tárrega. Sure to be recognised, as it includes the Nokia ring tone! Section 4+ bands. Product Code - DAN0048
___________________________________________________
HELP YOURSELF Giulio Rapetti Mogol, Jack Fishman, Carlo Donida Labati. arr. Chris North
The 1968 number one hit for Tom Jones, and now arranged for brass band by Chris North. Available as a digital download from SMP Press. Advanced Intermediate level. Duration 2:40 Product Code - DAN0176
___________________________________________________
KAMPANJOLA Trad. arr. Chris North £20.00
A country dance based on a traditional Maltese melody. Section 4+ bands. Product Code - DAN0029
___________________________________________________
THE LOST CHORD Sir Arthur Sullivan arr. Chris North £20.00
A new arrangement of this all time classic, and includes a cornet section and flugel feature. Section 2+ bands. Product Code - DAN0075
___________________________________________________
MARCH PRELUDE (DHB) James Hoy £15.00
New from the pen of James Hoy. A great starter for your concert or entertainment contest. Section 3+ bands. Product Code - DAN0103
___________________________________________________
Hymn Tune : MONK'S GATE Trad. arr. Guy Bennett £15.00
This arrangement consists of three contrastingly scored verses of the traditional hymn tune of John Bunyan fame - He Who Would Valiant Be. Section 4+ bands. Product Code - DAN0022
___________________________________________________
ODE TO JOY Beethoven arr. Chris North £20.00
The theme from the Finale of Beethoven's Symphony No. 9. Section 4+ bands. Product Code - DAN0026
___________________________________________________
THE PINK PANTHER Henry Mancini arr. Chris North
The theme from The Pink Panther by Henry Mancini, arranged for brass band by Chris North. Available as a digital download from SMP Press. Intermediate level. Duration 2:30 Product Code - DAN0168
___________________________________________________
Hymn Tune : PRAISE, MY SOUL, THE KING OF HEAVEN John Goss. arr. Chris North
Scored for brass band, organ & percussion in the concert key of E flat major. The hymn starts and finishes with a short fanfare composed by the arranger. Complete version - 4 verses. Verse 3 is scored for organ accompaniment only, with band cues for a smaller ensemble to play in default. Available as a digital download from SMP Press. Advanced Intermediate level. Duration 2:30 Product Code - DAN0171
___________________________________________________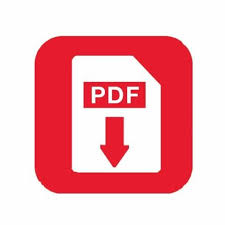 SINCÉRITÉ Sydney H. Gambrell arr. John Dutton £10.00
An excellent arrangement of a piano piece by the Edwardian Composer and Organist Sydney H. Gambrell. Very characteristic of the period, and very reminiscent in style to the music of his contemporary Albert Ketelby. A delightful little concert item. Section 4+ bands. Product Code - DAN0156
PDF format only. The music is emailed to your computer, so you can print off or photocopy parts as required for your band.
___________________________________________________
QUÉ IRÁ HACEMOS CON UN MARINERO BORRACHO! Trad. arr. Chris North £25.00
What Shall We Do With A Drunken Sailor to you and me, arranged in the style of a Cuban Salsa! Section Ch / 1+ bands. Product Code - DAN0100
___________________________________________________
THEME FROM THE SIMPSONS Danny Elfman arr. Chris North
The theme from The Simpsons by Danny Elfman, arranged for brass band by Chris North. Available as a digital download from SMP Press. Advanced level. Duration 1:29 Product Code - DAN0167
___________________________________________________
TRELAWNY'S FLORA Trad. arr. Chris North £20.00
Traditional Cornish tunes: Trelawny & The Helston Flora Dance. A West Country Favorite! Section 4+ bands. Product Code - DAN0011
___________________________________________________
UNCHAINED MELODY North & Zaret arr. Iain Rayner £20.00
This all time classic song by Alex North & Hy Zaret arranged for band by Iain Rayner. A must for your Summer concert programme. Section 4+ bands. Product Code - DAN0015
___________________________________________________
WHEN THE DANCERS DEPART Roger Nicholls £20.00
A characteristic waltz for brass band. Section 4+ bands. Product Code - DAN0037
___________________________________________________