Quintet music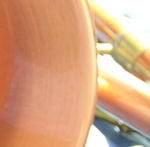 BILL BAILEY, WON'T YOU PLEASE COME HOME Hughie Cannon arr. Chris North
The popular song from 1902 arranged for brass quintet. Comes with additional parts for Horn in E-flat, Trombone in treble clef, and Bass in E-flat. Available as a digital download from SMP Press. Intermediate Level. Duration 1:59 Product Code - DAN0211
___________________________________________________
BLAZE-AWAY! Abe Holzmann arr. Chris North
The famous American march Blaze-Away by Abe Holzmann, arranged for brass quintet by Chris North. Full score and parts for 1st & 2nd Trumpets in Bb, Horn in F, Trombone (bass clef) and Tuba (bass clef). Also included, substitute parts for Horn in Eb, Trombone in Bb (treble clef) and Bass in Eb (treble clef). Advanced Intermediate level. Duration 3:23 Product Code DAN0224
___________________________________________________
BLUESETTE Jean Thielemans, Norman Gimbel. arr. Chris North
Bluesette is a jazz standard, composed by Jean (Toots) Thielemans. It was composed in the key of B-flat major and first recorded by Toots in 1961, with lyrics added by Norman Gimbel, the song became an international hit. It has since been covered by many artists. Now arranged for brass quintet by Chris North. Would make a great little encore item. Comes with additional parts for Horn in E-flat, Trombone in treble clef, and Bass in E-flat. Available as a digital download from SMP Press. Advanced Intermediate level. Duration 1:15 Product Code - DAN0177
___________________________________________________
DEUX FUGUES Anatol Lyadov arr. Chris North
Two fugues for piano by the Russian composer Anatol Lyadov, transcribed for brass quintet by Chris North. Full score and parts for 1st & 2nd Trumpets in B-Flat, Horn in F, Trombone (bass clef) and Tuba (bass clef). Also included, substitute parts for Horn in E-Flat, Trombone in B-Flat (treble clef) and Bass in E-Flat (treble clef). Available as a digital download from SMP Press. Advanced Intermediate level. Duration 4:58 Product Code - DAN0216
___________________________________________________
THE FLIGHT OF THE BUMBLE BEE Rimsky-Korsakov arr. Chris North
The famous Rimsky-Korsakov showpiece arranged for brass quintet. Would make a great encore. The chromatic semiquavers are passed around the ensemble. Comes with alternative parts for Horn in E-flat, Trombone in treble clef, and Bass in E-flat. Available as a digital download from SMP Press. Advanced Level. Duration 1:09 Product Code - DAN0212
___________________________________________________
THE GRASSHOPPERS' DANCE Ernest Bucalossi arr. Chris North £15.00
A full version of this famous characteristic piece by Ernest Bucalossi, arranged for brass quintet. The tune was used by the Milk Marketing Board for their TV Commercial - Remember the marching milk bottles? (Each set contains additional transposed parts for Tenor Horn, treble clef Trombone & Eb Bass). Grade 5/6 level. Product Code - DAN0060
___________________________________________________
GYMNOPEDIE No. 1 Erik Satie arr. Chris North
The popular piano piece arranged for brass quintet by Chris North. Full score and parts for 1st & 2nd Trumpets in B-Flat, Horn in F, Trombone (bass clef) and Tuba (bass clef). Also included, substitute parts for Horn in E-Flat, Trombone in B-Flat (treble clef) and Bass in E-Flat (treble clef). Available as a digital download from SMP Press. Advanced Intermediate level. Duration 2:47 Product Code - DAN0215
___________________________________________________
JEAKE'S HOUSE Chris North
A traditional style march for brass quintet, and dedicated to the award winning guest house in Rye, East Sussex, England. Advanced Intermediate Level. Duration 3:19 Product Code - DAN0225
Jeake's House dates from 1689, and today provides elegant accommodation for the discerning guest. Each bedroom has been individually restored to create its own special atmosphere, combining traditional elegance with modern amenities. The building has been furnished in keeping with its rich history. Wooden floors have settled so that in some rooms it's an uphill walk to bed, in others the original beams are very low. Doors do not always fit as once they did, and resident ghosts rustle and creak in the night....
For further information click here.
___________________________________________________
JE TE VEUX Erik Satie arr. Chris North
A delightful little waltz arranged for brass quintet. The tune will be familiar to most, as it's currently being used in the Cesar dog food TV ad! (Each set contains a full score and parts for Trumpets 1 & 2, Horn in F, Trombone and Tuba. Additional transposed parts for Horn in Eb, treble clef Trombone & Eb Bass are also included). Available as a digital download from SMP Press. Advanced Intermediate level. Duration 2:40 Product Code - DAN0163
___________________________________________________
LONDONDERRY AIR Traditional arr. Chris North
This traditional Irish ballad, scored for brass quintet, with some additional harmonic features. Extra parts included for Horn in E-flat, Trombone in B-flat (treble clef) & Bass in E-flat. Available as a digital download from SMP Press. Intermediate Level. Duration 3:18. Product Code - DAN0210
___________________________________________________
MARCHE MILITAIRE Tchaikovsky arr. Chris North
Military March in B-flat by Tchaikovsky, scored for brass quintet. This title would make a superb processional piece in church, for a wedding or other dignified occasion. Comes with alternative parts for Horn in E-flat, Trombone in treble clef, and Bass in E-flat. Available as a digital download from SMP Press. Advanced Intermediate Level. Duration 4:10 Product Code - DAN0213
___________________________________________________
MUSIC John Miles arr. Chris North
The 1976 hit single from John Miles. Arranged for brass quintet by Chris North. Comes with additional parts for Horn in E-flat, Trombone in treble clef, and Bass in E-flat. Available as a digital download from SMP Press. Advanced Intermediate level. Duration 5:29 Product Code - DAN0198
___________________________________________________
NATIONAL EMBLEM E. E. Bagley arr. Chris North
The march 'National Emblem' by E. E. Bagley arranged for brass quintet by Chris North. Full score and parts for 1st & 2nd Trumpets in Bb, Horn in F, Trombone (bass clef) and Tuba (bass clef). Also included, substitute parts for Horn in Eb, Trombone in Bb (treble clef) and Bass in Eb (treble clef). Available as a digital download from SMP Press. Advanced Intermediate level. Duration 3:02 Product Code - DAN0184
___________________________________________________
OVER THE RAINBOW E. Y. Harburg & Harold Arlen arr. Chris North
The hit song from the 1938 movie The Wizard of Oz, and made famous by Judy Garland. Arranged for brass quintet by Chris North. Comes with additional parts for Horn in E-flat, Trombone in treble clef, and Bass in E-flat. Available as a digital download from SMP Press. Intermediate level. Duration 3:35 Product Code - DAN0201
___________________________________________________
LE PICCADILLY MARCHE Erik Satie arr. Chris North
A musical 'lollipop' for piano, arranged for brass quintet. More of a leisurely stroll than a march. (Each set contains a full score and parts for Trumpets 1 & 2, Horn in F, Trombone and Tuba. Additional transposed parts for Horn in Eb, treble clef Trombone & Eb Bass are also included). Available as a digital download from SMP Press. Advanced Intermediate level. Duration 1:25 Product Code - DAN0161
___________________________________________________
PIZZICATO POLKA Johann Strauss Jr. arr. Chris North
This popular Vienna classic now arranged for brass quintet. (Each set contains a full score and parts for Trumpets 1 & 2, Horn in F, Trombone and Tuba. Additional transposed parts for Horn in Eb, treble clef Trombone & Eb Bass are also included). Available as a digital download from SMP Press. Intermediate level. Duration 2:24 Product Code - DAN0162
___________________________________________________
PRELUDE IN A MAJOR Frederic Chopin arr. Chris North
The ability to say so much with so little is the mark of a true genius. This popular masterpiece is now arranged for brass quintet by Chris North. The music remains in the original key of A Major. Very short but quite a challenge. The upper part is scored for Trumpet in D. Comes with additional parts for 1st Trumpet in B-flat, 1st Trumpet in A (Piccolo), Horn in E-flat, Trombone in treble clef, and Bass in E-flat. Available as a digital download from SMP Press. Advanced Intermediate level. Duration 0:50. Product Code - DAN0192
___________________________________________________
SANTA'S SLEIGH RIDE Chris North
A fun little item composed especially for the Christmas period. Great for children. Full score and parts for 1st & 2nd Trumpets in Bb, Horn in F, Trombone (bass clef) and Tuba (bass clef). Also included, substitute parts for Eb Tenor Horn, Trombone in Bb (treble clef) and Bass in Eb (treble clef). Available as a digital download from SMP Press. Intermediate level. Duration 2:38 Product Code - DAN0195
___________________________________________________
SATIN DOLL Duke Ellington arr. Chris North
An arrangement of this popular jazz standard written in 1953 by Duke Ellington. Contains a couple of jazz licks for tuba, with upper parts not too demanding. Would make a nice little interlude for your concert programme. Comes with additional parts for Horn in E-flat, Trombone in treble clef, and Bass in E-flat. Available as a digital download from SMP Press. Intermediate Level. Duration 2:34 Product Code - DAN0208
___________________________________________________
SEXBOMB Mustafa Guendogdu & Errol Rennalls arr. Chris North
The hit single from Tom Jones's 1999 album Reload. Comes with additional parts for Horn in E-flat, Trombone in treble clef, and Bass in E-flat. Available as a digital download from SMP Press. Intermediate level. Duration 3:15 Product Code - DAN0193
___________________________________________________
SONS OF THE BRAVE Thomas Bidgood arr. Chris North
The march 'Sons of the Brave' by Thomas Bidgood, arranged for brass quintet by Chris North. Full score and parts for 1st & 2nd Trumpets in Bb, Horn in F, Trombone (bass clef) and Tuba (bass clef). Also included, substitute parts for Horn in Eb, Trombone in Bb (treble clef) and Bass in Eb (treble clef). Available as a digital download from SMP Press. Advanced Intermediate level. Duration 3:40 Product Code - DAN0183
___________________________________________________
SPEAK SOFTLY LOVE Nino Rota, Larry Kusik. arr. Chris North
The love theme from The Godfather. Arranged for brass quintet by Chris North. Comes with additional parts for Horn in E-flat, Trombone in treble clef, and Bass in E-flat. Available as a digital download from SMP Press. Intermediate level. Duration 2:22 Product Code - DAN0180
___________________________________________________
STRANGER ON THE SHORE Acker Bilk. Arranged by Chris North.
The 1960's hit ballad by popular jazz clarinetist Aker Bilk. Arranged for brass quintet by Chris North. Featuring trombone and horn. Comes with additional parts for Horn in E-flat, Trombone in treble clef, and Bass in E-flat. Available as a digital download from SMP Press. Intermediate level. Duration 3:15 Product Code - DAN0194
___________________________________________________
THE SWAN Camille Saint-Saens. arr. Chris North
The Swan from The Carnival of The Animals by Camille Saint-SaŽns. Arranged for brass quintet by Chris North. Features the Horn as soloist. Comes with additional parts for Horn in E-flat, Trombone in treble clef, and Bass in E-flat. Available as a digital download from SMP Press. Advanced level. Duration 2:20 Product Code - DAN0178
___________________________________________________
THREE PIECES BY THOMAS WEELKES arr. Chris North £15.00
Three pieces by this famous Elizabethan composer, arranged for brass quintet by Chris North. (Each set contains additional transposed parts for Tenor Horn, treble clef Trombone & Eb Bass). Grade 6/7 level. Product Code - DAN0142
___________________________________________________
TO A WILD ROSE Edward MacDowell arr. Chris North
This gem of a melody from Woodland Sketches, Op. 51 No. 1 for piano, arranged for brass quintet. (Each set contains a full score and parts for Trumpets 1 & 2, Horn in F, Trombone and Tuba. Additional transposed parts for Horn in Eb, treble clef Trombone & Eb Bass are also included). Available as a digital download from SMP Press. Intermediate level. Duration 1:25 Product Code - DAN0160
___________________________________________________
UNDER THE DOUBLE EAGLE J F Wagner arr. Chris North
The famous march arranged for brass quintet. (Each set contains a score for Trumpets 1 & 2. Horn in F, Trombone and Tuba. Additional transposed parts for Horn in Eb, treble clef Trombone & Eb Bass are also included). Available as a digital download from SMP Press. Advanced Intermediate level. Duration 3:20 Product Code - DAN0158
___________________________________________________
THREE MINIATURES Gareth Westwood £20.00
Written for Centenary brass, this challenging set of 3 short pieces for brass quintet. Grade 8 level. Product Code - DAN0053
___________________________________________________
WEDDING MARCH Mendelssohn arr. Chris North
The famous Wedding March arranged for brass quintet. Abridged version. Simple structure, so it can be played on a loop as required if used for a ceremony. Comes with additional parts for Horn in E-flat, Trombone in treble clef, and Bass in E-flat. Available as a digital download from SMP Press. Intermediate level. Duration 1:55 Product Code - DAN0179
___________________________________________________
YOUR SONG Elton John, Bernie Taupin arr. Chris North
The 1970's hit pop ballad by Elton John. Arranged for brass quintet by Chris North. Comes with additional parts for Horn in E-flat, Trombone in treble clef, and Bass in E-flat. Available as a digital download from SMP Press. Intermediate level. Duration 3:20 Product Code - DAN0185
___________________________________________________